Plan your next newbuild project with ease
Never wonder what to build or
how to price it ever again.
What is Plot.ai?
Planning where to buy a plot for your next project? Looking to learn more about the potential buyers, their demographic, economy and needs or the developement for an area?
Plot.ai is an AI based map tool that tells you where to buy, what to build and how to price it based on current market trends and historical data.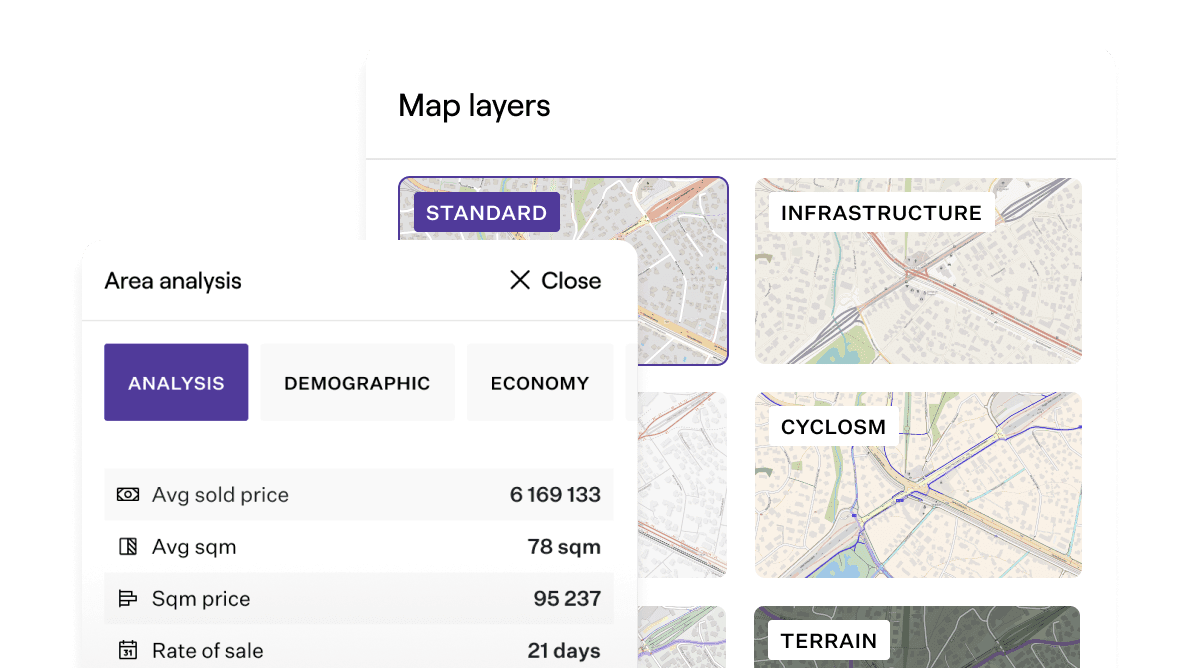 Less risk
Study an areas' historical development to make improved future pricing predictions.
Optimal unit pricing
Avoid selling your units at the wrong time or price. We analyse current and future development.
Competitor advantage
Monitor your competitors performance and gain an edge while planning your sales phases.
Understand the area
Map overlay help you better understand the area you are investing in. Want to know where the least amount of noise is, the best schools or just which is closest to the supermarket?
Multiple data layers; Point of interest, noise, transportation, education and more
Walking patterns in densly populated areas helps you decide on business location
Multiple map types like graphic, satellite, terrain, biking, road and more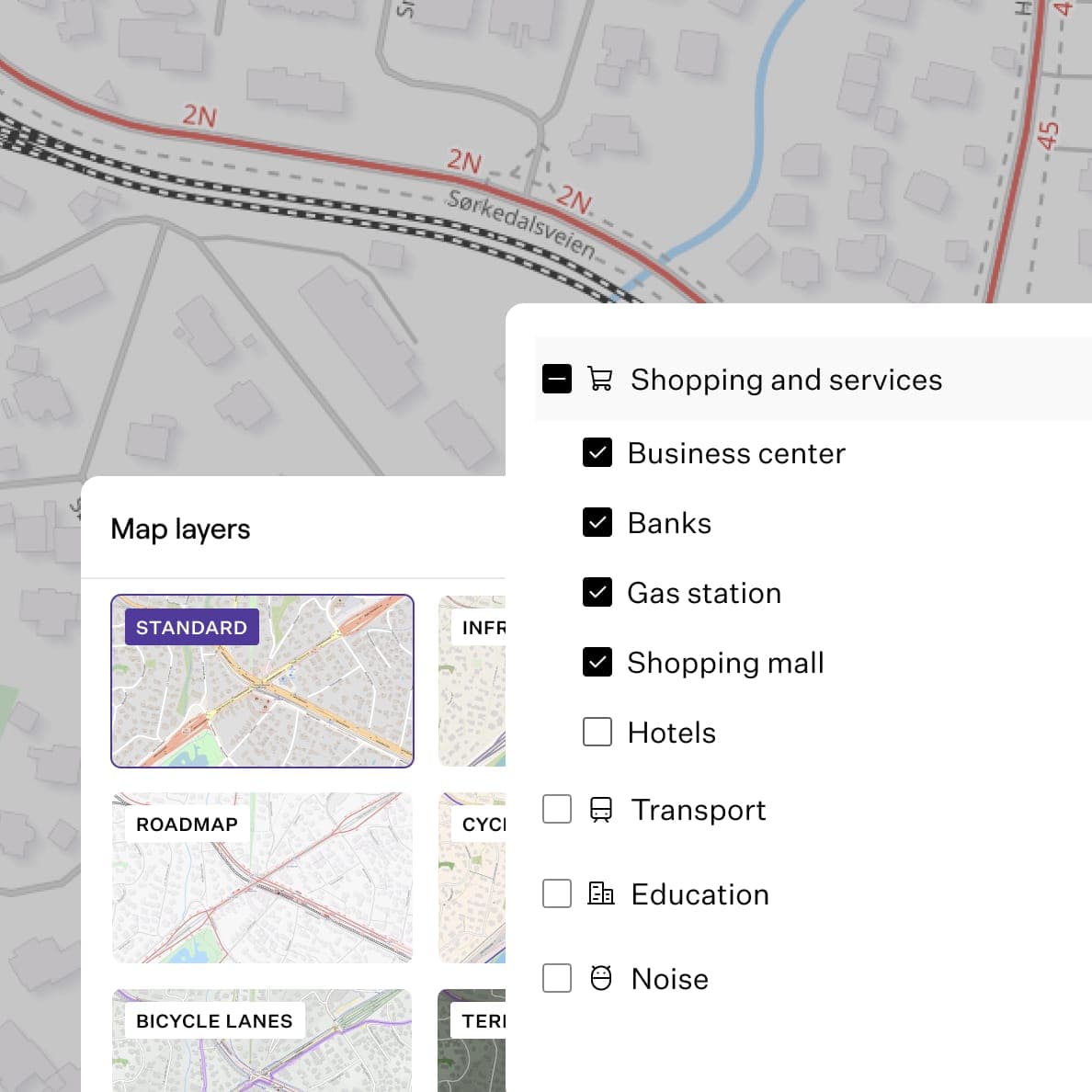 Inspect nearby projects
Use our map to stake out all active and upcoming newbuild project in your area.
Overall project status and sales progress
Fully detailed unit lists
Unit mix per sales stage
Current sales rate and unit price per m2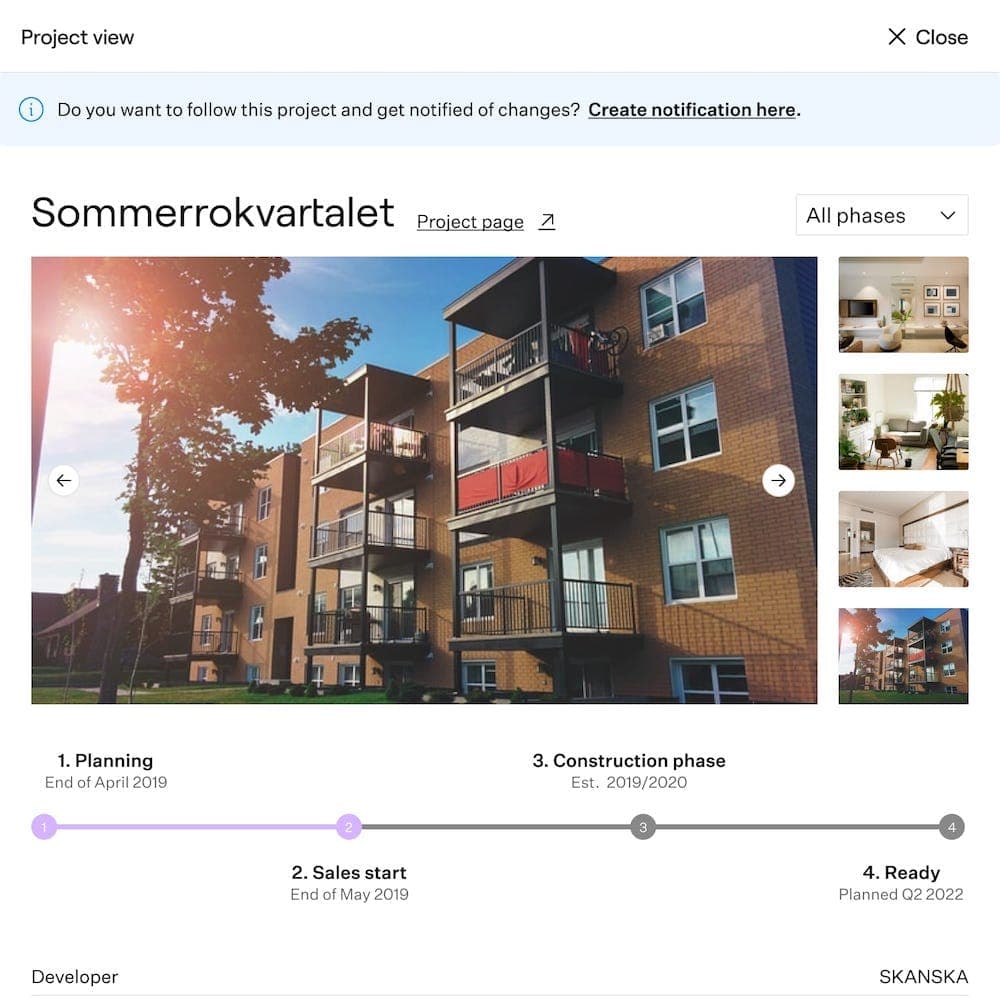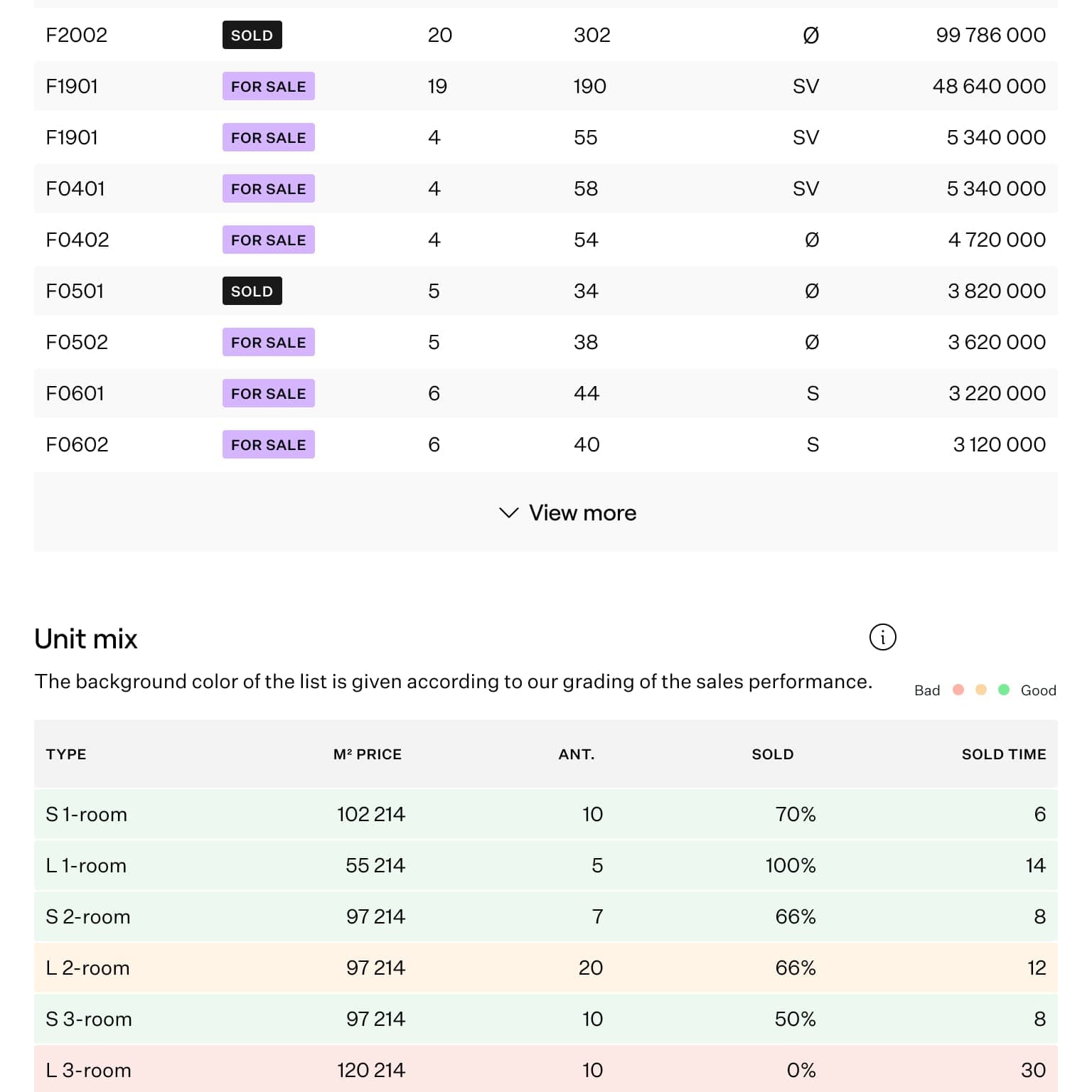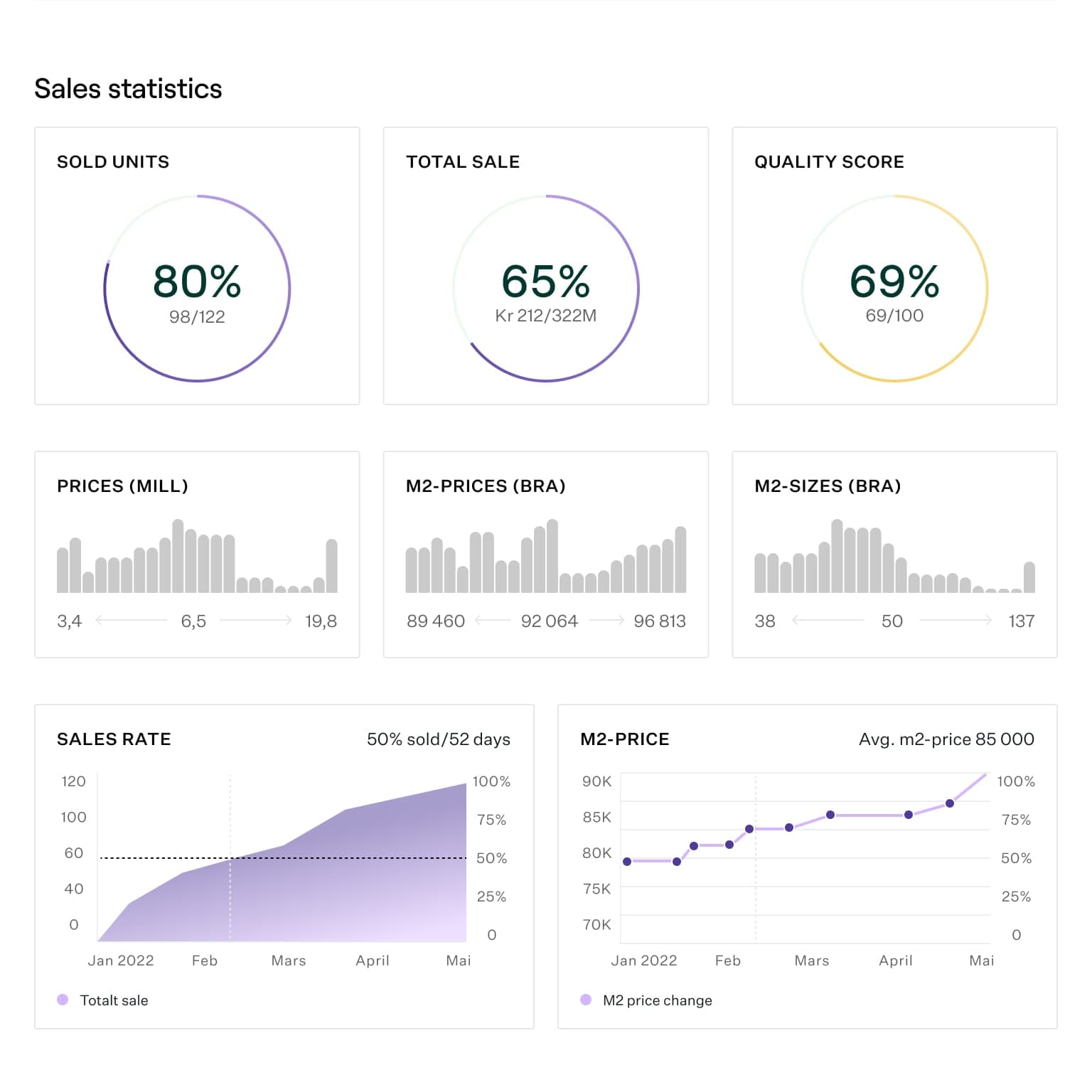 Visualize over time
Utilize all our map tool to visualize what matters to you and see detailed charts.
All the charts
Essential charts for crucial area knowledge
Property mix charts in any given area
Current market availability and forcasted future needs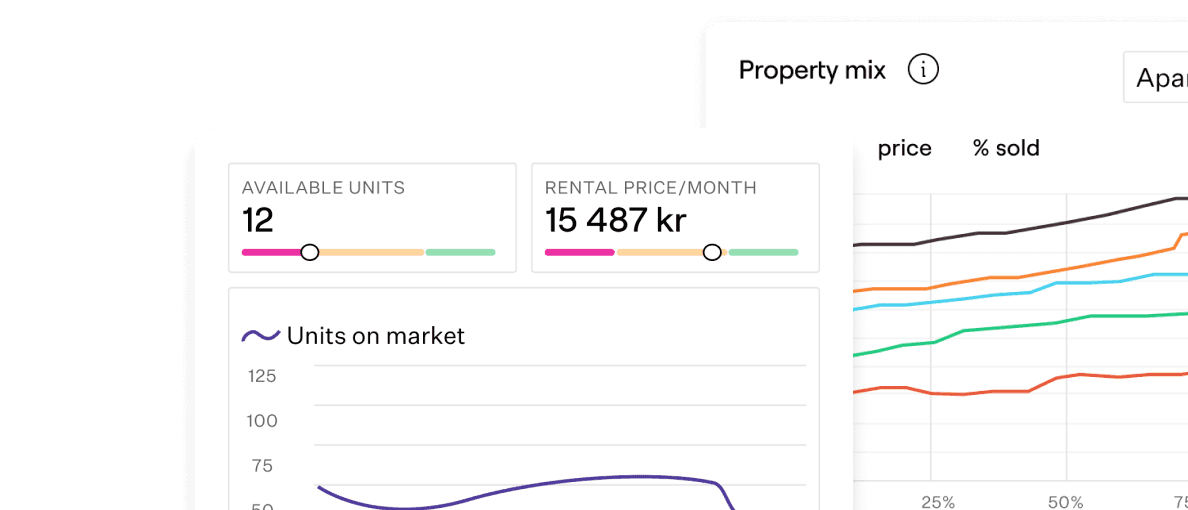 Get notified
The notification center is your HUB for all things plot related. Make sure you are closely monitoring your area and competiors with a fully customizable notification center.
Get notified when a planning status has changed
There is a development in your area
A competitor has lowered their prices
Buy? Sell? Restructure your project? Get notified about your optimal sales structure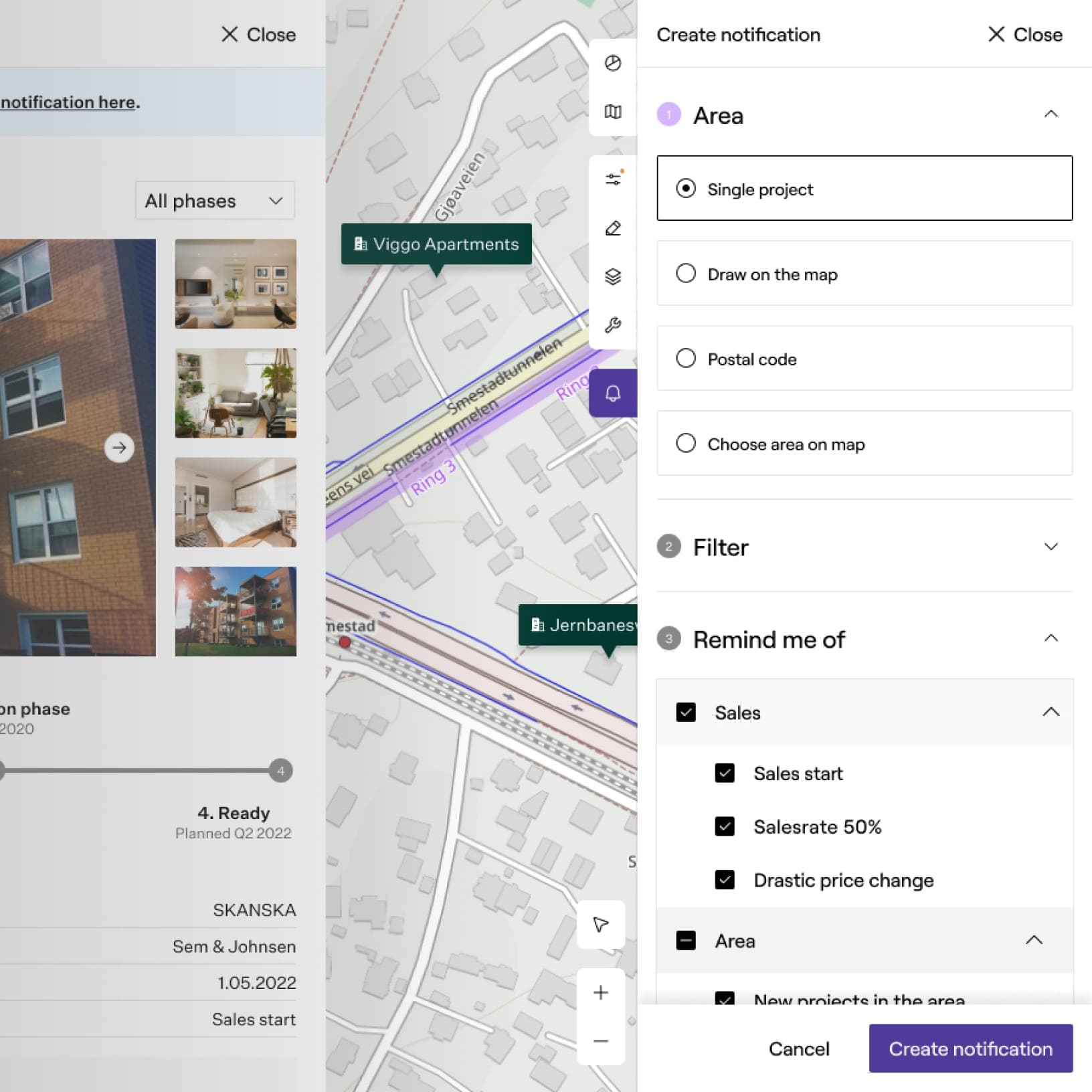 Easy to use interface
Your main view is an intuitive map with all our tools easily accessable.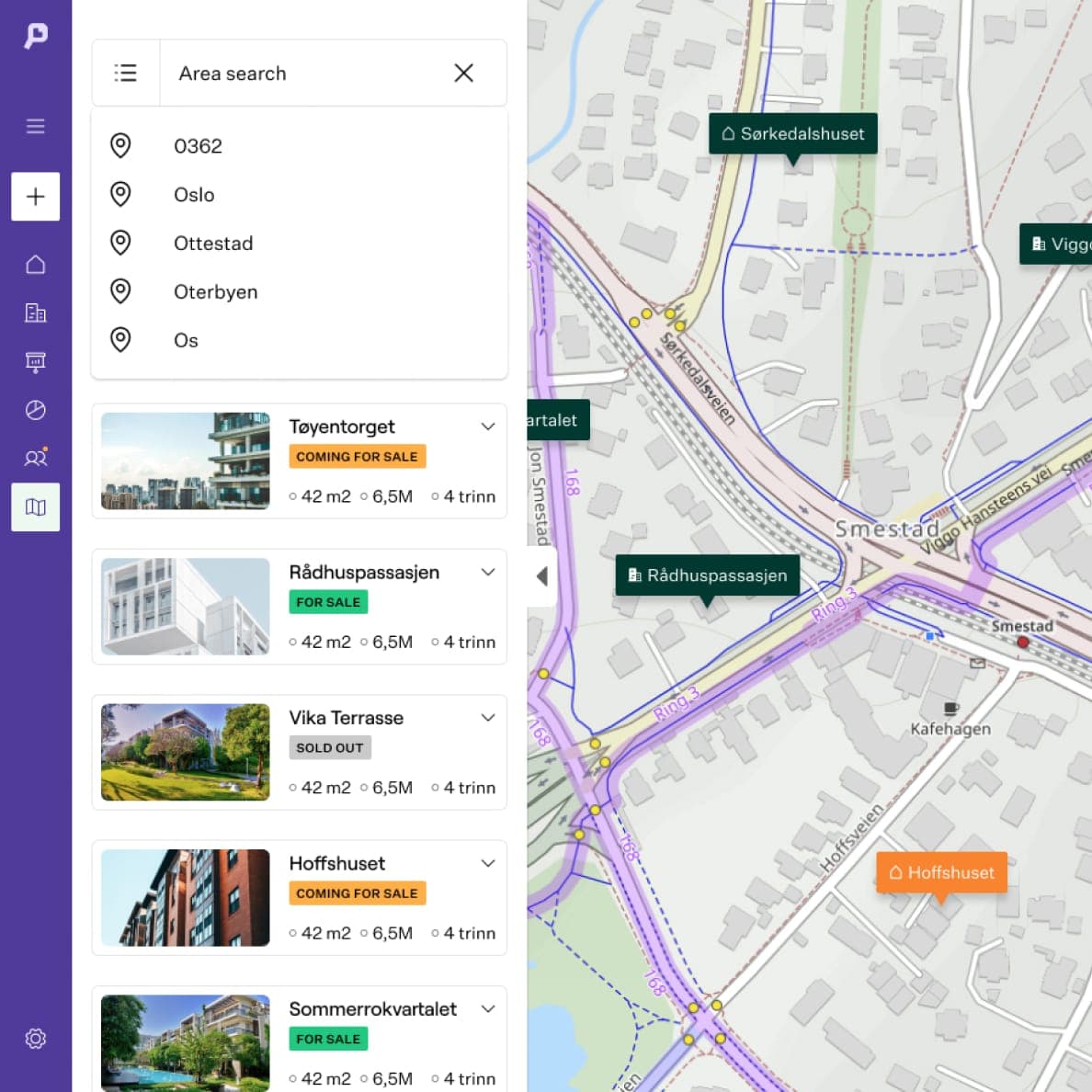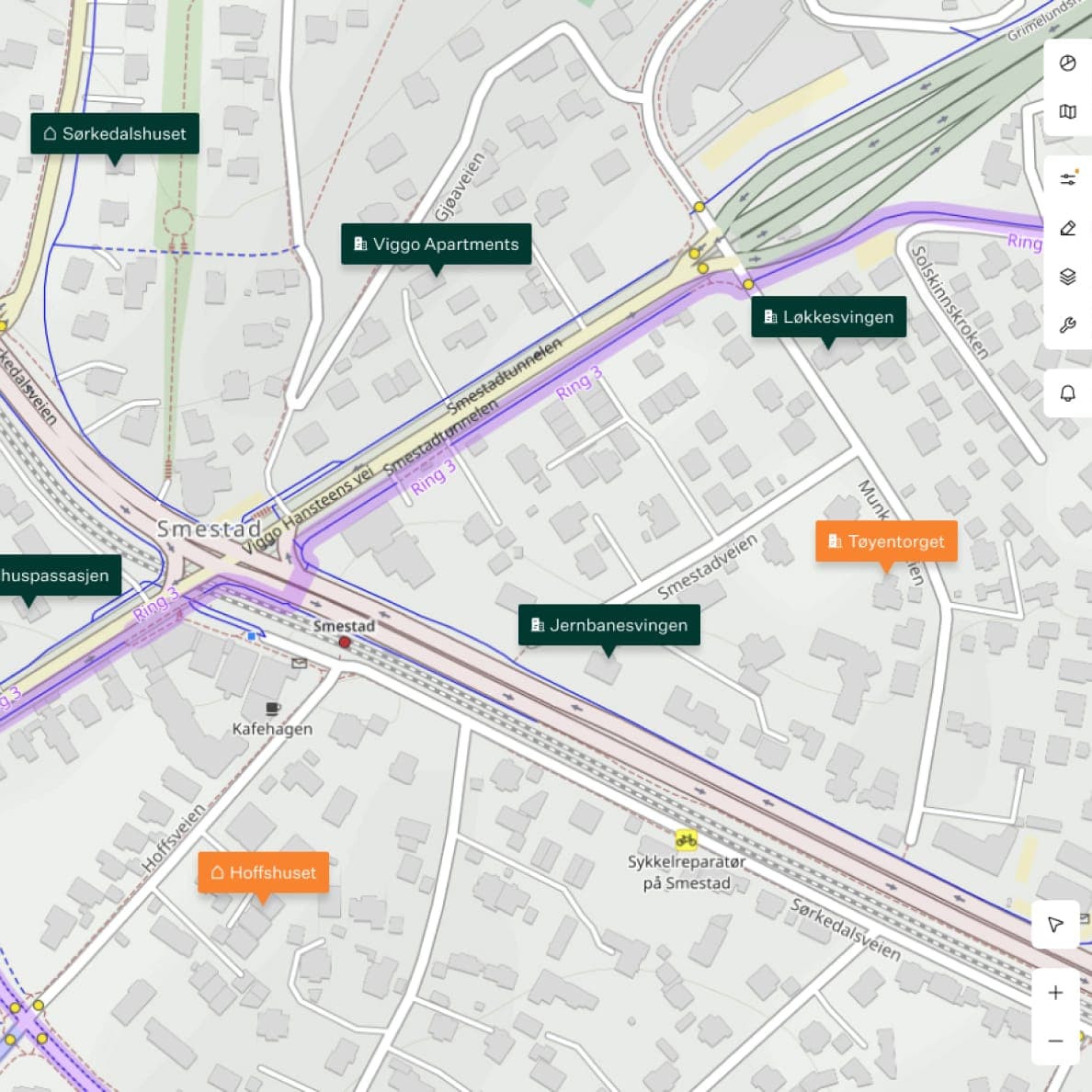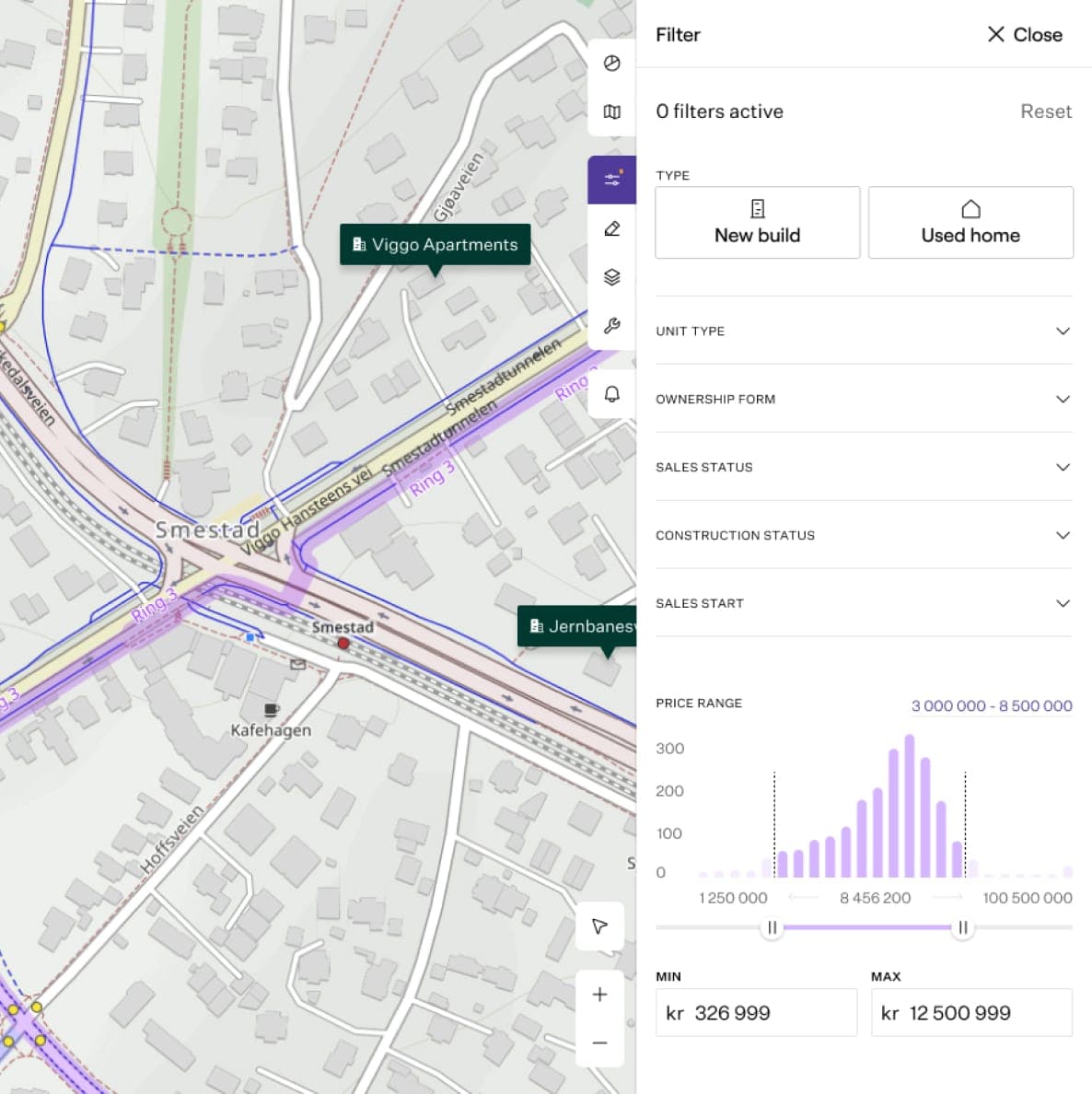 Our team
Tyrone Nowell

Tech Lead & Data Scientist

Tomasz Glowka

Data Engineer

Adrian Zuber

Data Engineer

Tom André Svenning-Gultvedt

Advisor
Backed by
Veslefrikk Eiendom

Advisor